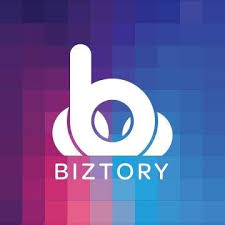 Biztory is a cloud accounting software that aims to help SMEs all over the world.
What do we mean by cloud? Cloud base software works just like your typical Google Docs, or iCloud, where everything is online based. With Biztory, you can now see your company's progress and cash flow wherever you are, as long as you have internet. Our team in Biztory provides our customers with the most trustworthy cloud-based data protection. As we believe in taking care of our customer's privacies.
No idea how to manage your business accounting due to

lack of accounting knowledge?
You plan to buy accounting software but it is

too expensive for you?
Finding solutions to solve

all of these problems?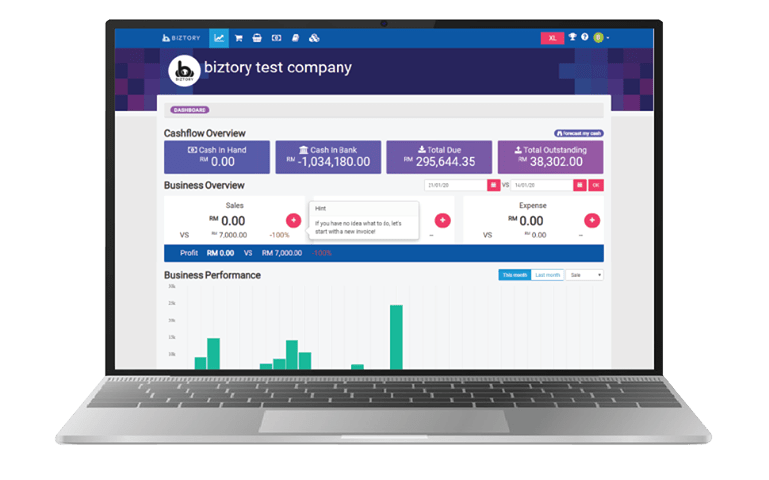 Now, you may ease all your accounting problems with Biztory starting from as low as RM 99/month!
Biztory is a cloud accounting software that aims to help SMEs all over the world.
The idea behind this software is to help people to run and maintain their businesses successfully, especially SMEs.
And over the years, Biztory has helped many SMEs in managing their finances and businesses.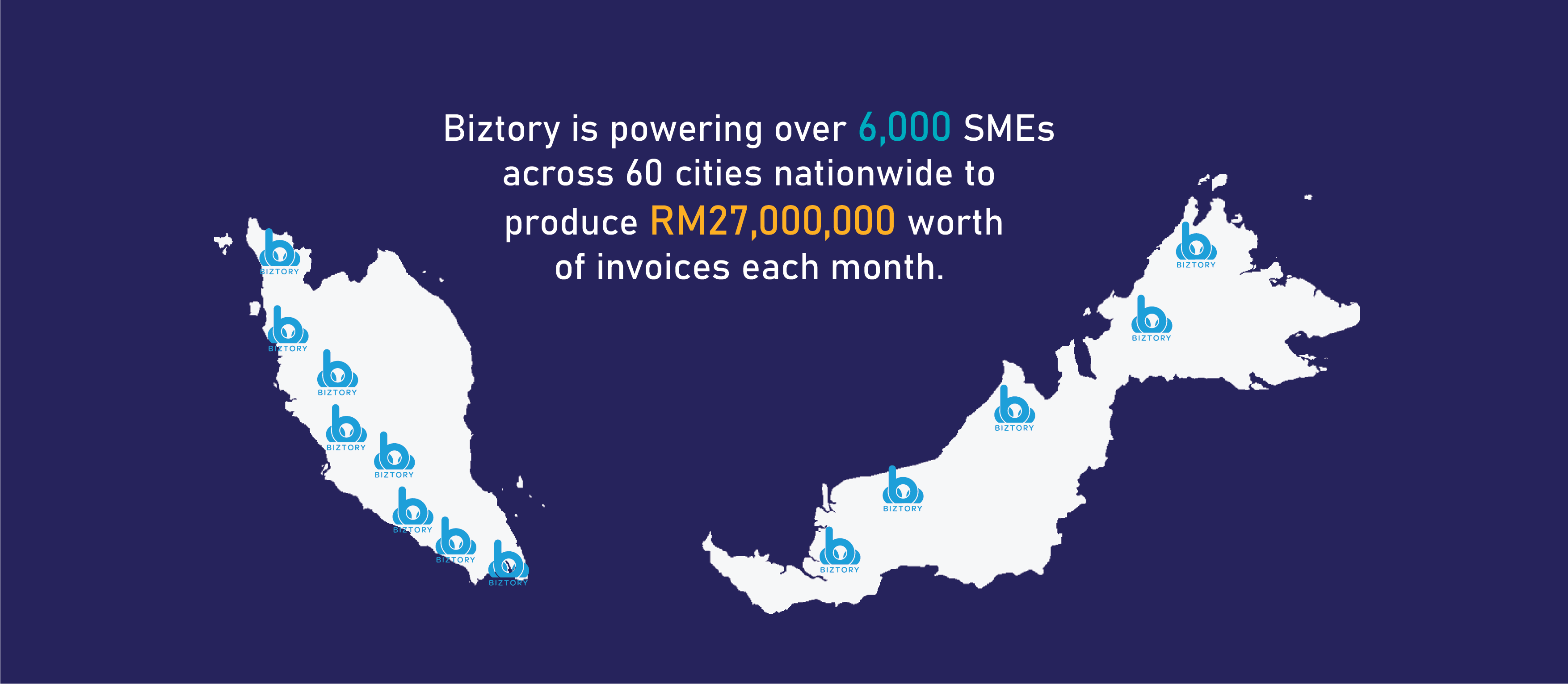 Biztory provides the user with an automated accounting system and user-friendly interface where people may easily manage and monitor their business as everything is designed in the simplest form.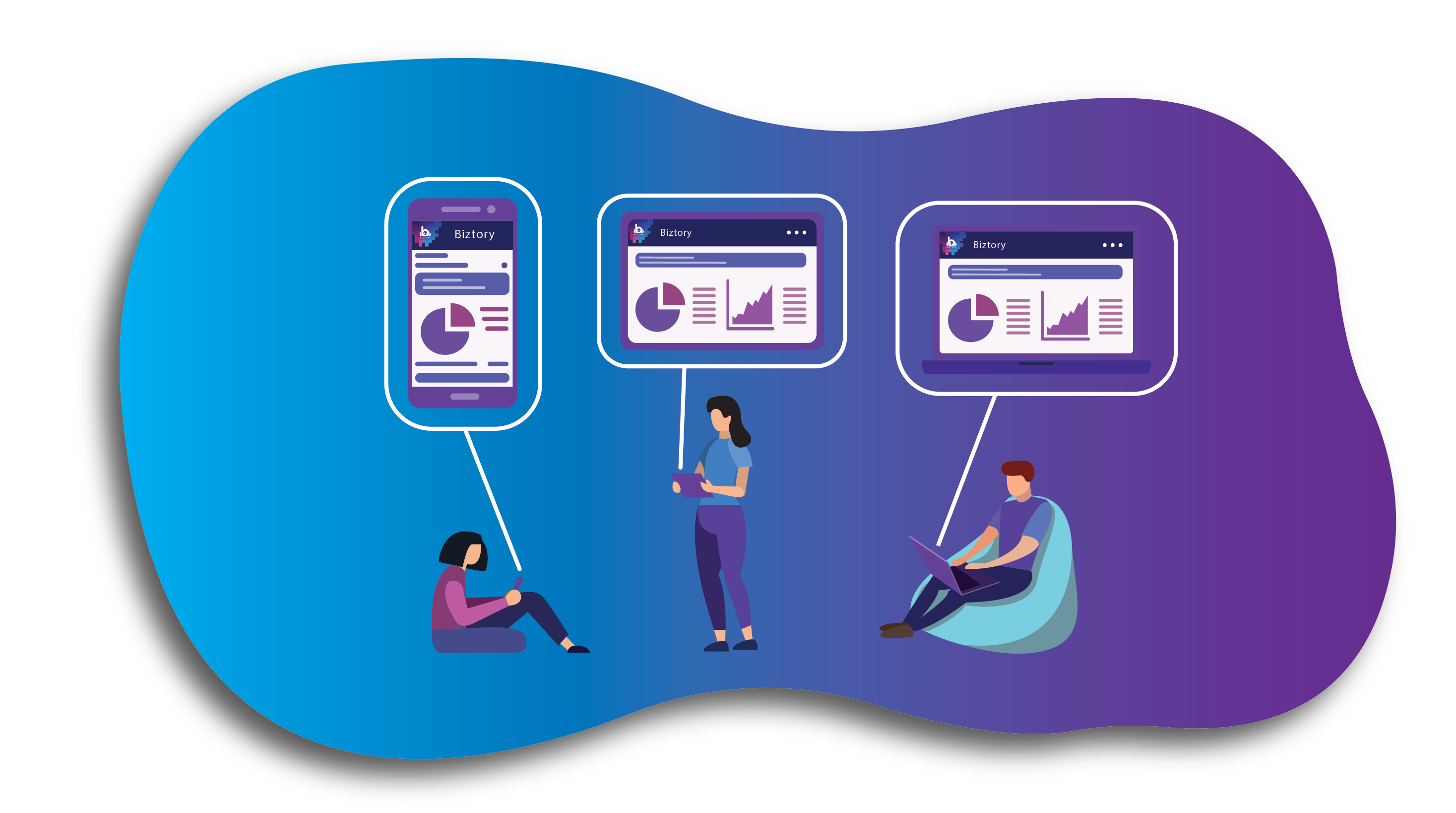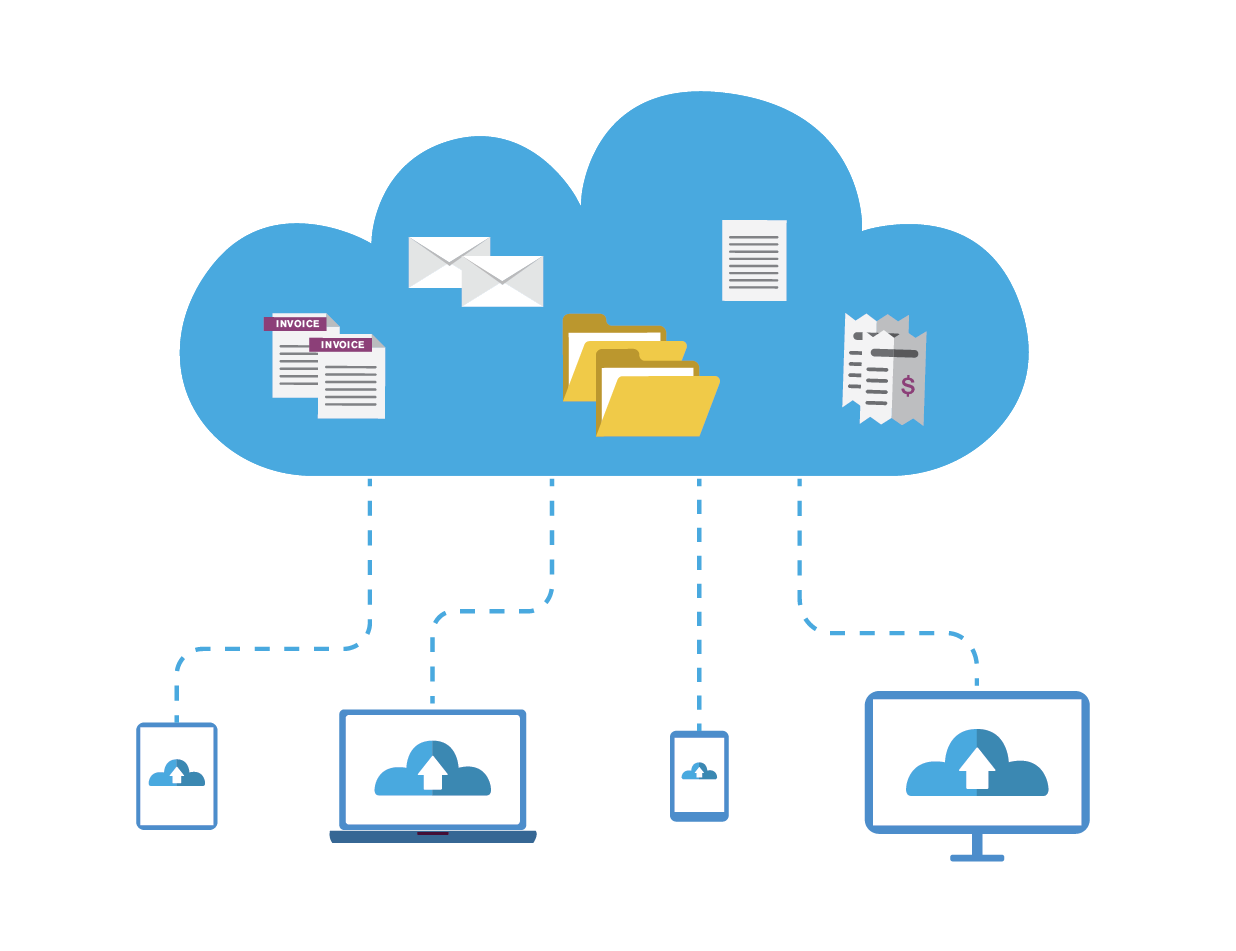 Instant secure data and backup on the cloud
Work remotely in the Cloud and you will have no worries of missing transactions and statements.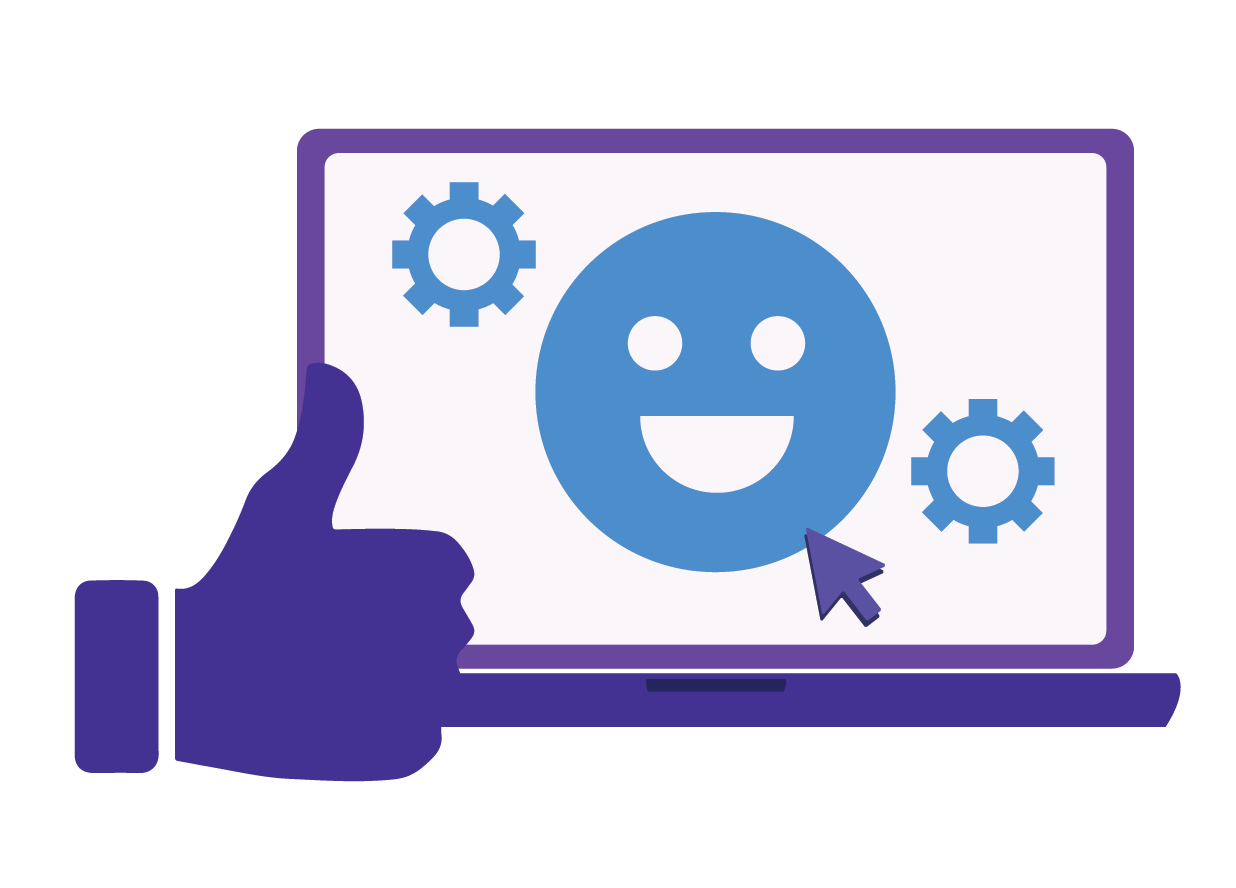 Now everyone can do accounting
With the user-friendly software interface, you can handle accounting tasks without the need for accounting knowledge!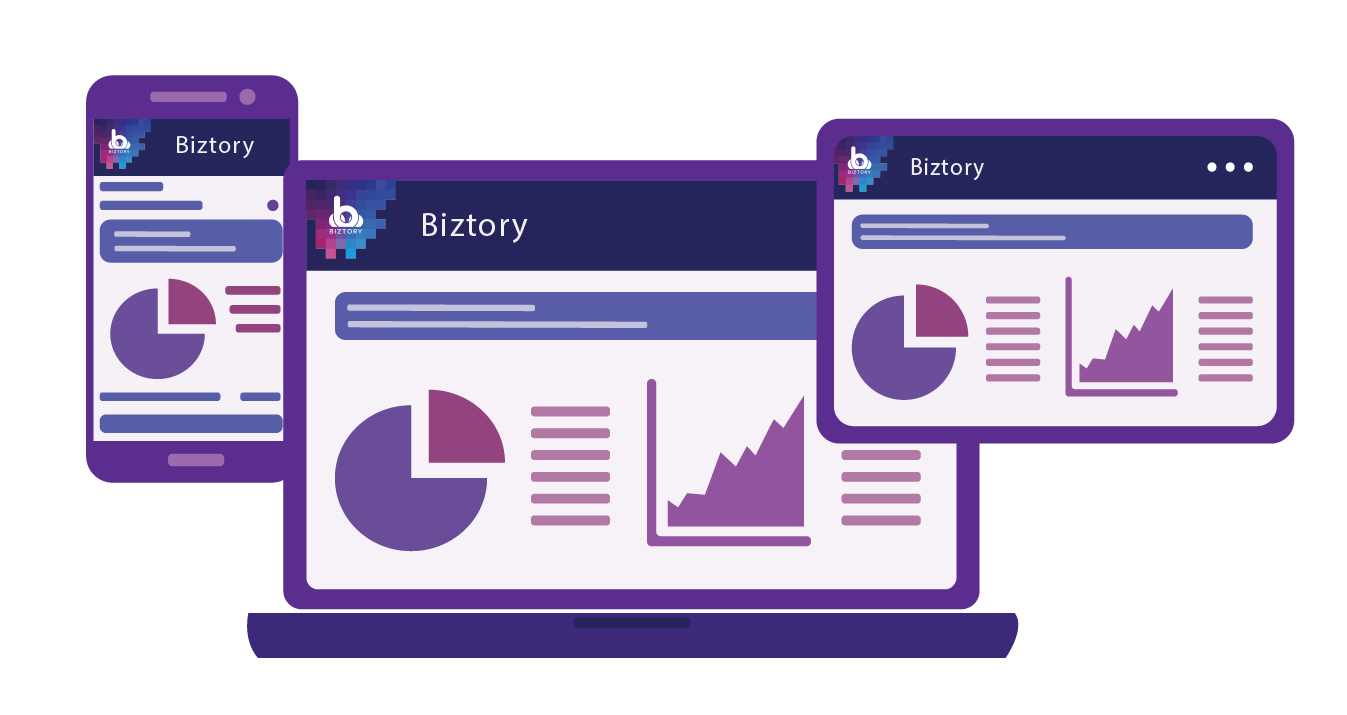 Access through any device anytime anywhere
With the core design concept of mobility and flexibility, you can easily access Biztory through any desktop, laptop, tablet, and even smartphones!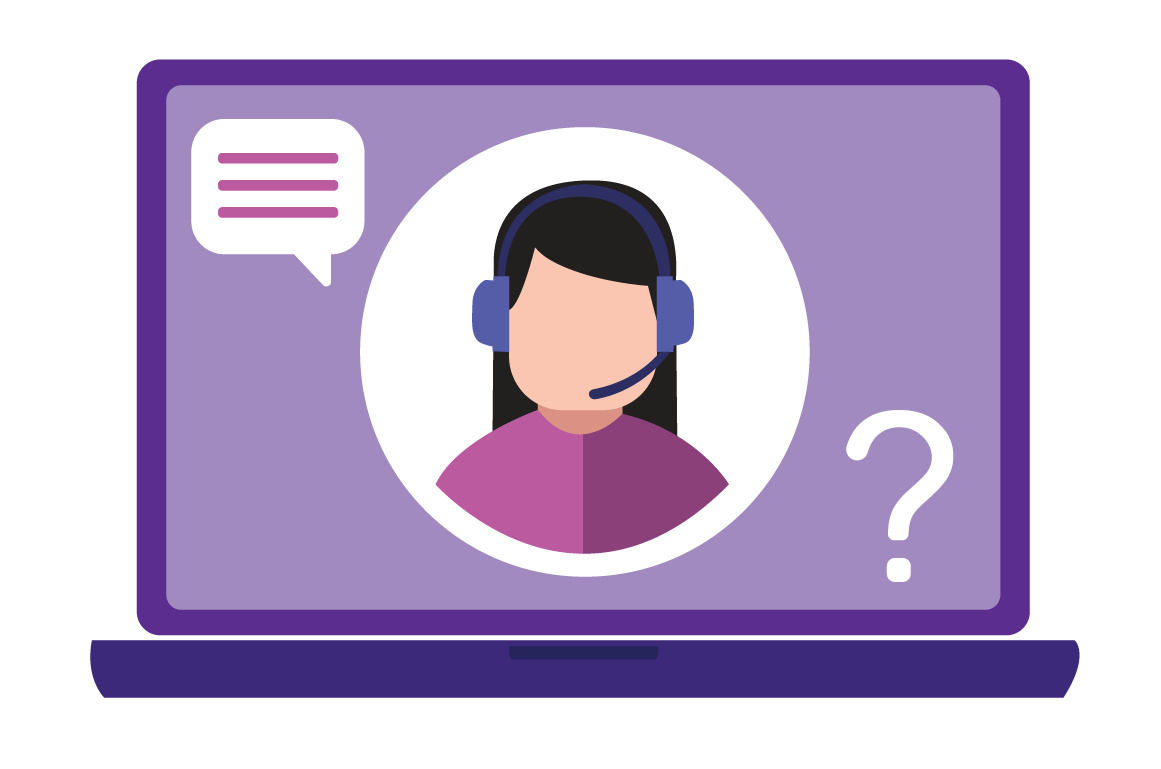 Always be ready to provide assistance
Always ready to assist you with professional and experienced customer support in solving any troubles.
Grab this chance to experience the benefits of Biztory cloud accounting within 30 days of Free Trial!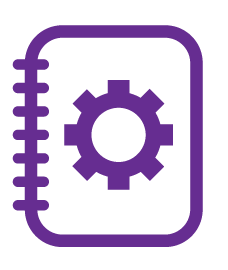 Automated Bookkeeping
Manage your business without the need to outsource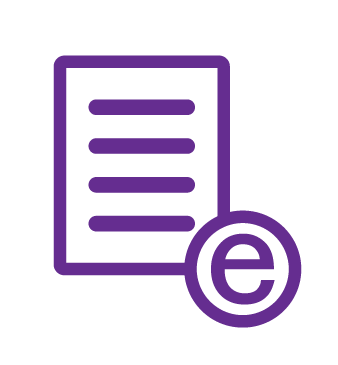 E-invoicing
Manage and send your invoice anytime, anywhere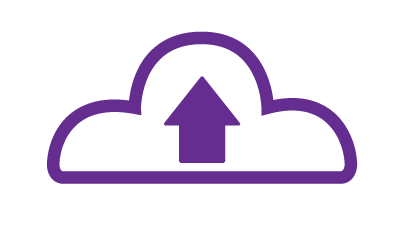 Cloud Storage
Store all your important documents safe and sound on the cloud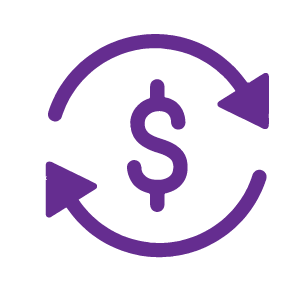 Recurring bill
Sit back and automatically create your recurring bill with a click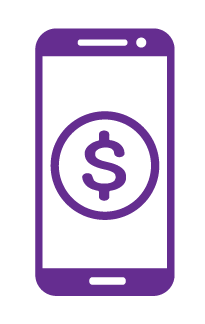 Payment gateway
Easily settle payment process with a click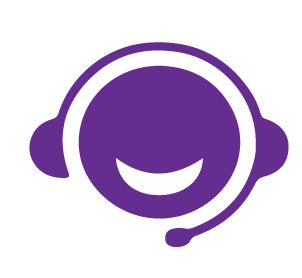 Customer support
Always ready to manage your feedback effectively
LET'S WATCH HOW THEY REVIEW BIZTORY
Derrick & Team Hairdressing
Grab this chance to experience the benefits of Biztory cloud accounting within 30 days of Free Trial!
1. What is the plan provided for 30 days of the free trial?
The plan provided for 30 days free trial is M Plan where you may try out the complete features of Biztory.
2. Can I know what are the features that will be provided for the M plan Trial version?
3. Can I start from FREE and upgrade to the paid version later on?
Yes! You can choose to subscribe to Biztory services once you have tried our trial version.
4. What is the e-Invoicing quota?
In Biztory, there is a function that allows you to send documents such as invoices and quotations to your client by email. E-invoicing quota is the limit of emails you can send using Biztory every month.
P.S. Your e-invoicing quota will not affect the number of invoices you can key-in to Biztory, and it will be refreshed every month.
5. Do you provide any training for this software?
All new subscribers are eligible to enjoy one training for free. However, Biztory also offers on-site training for your company on certain charges.
6. How do you count the users? Can I login to the same account from multiple devices?
A user is an account that you use to login to Biztory and perform any task. Yes, You can log in to the same account using different devices.
7. Can I add multiple companies in one Biztory account?
No, it is impossible to add multiple companies in one Biztory account. Biztory treats the data registered in your account as one company.
8. Can I monitor multiple branches under the same company in one Biztory account?
Yes, you may tell Biztory and Biztory will allow you to monitor the performance of multiple branches under one company
9. How do I make payment?
After you have chosen your subscription plan, proceed to fill in the details, and you can pay using your credit card or debit card.
10. Will I receive a reminder to renew my subscription?
Yes, a notification will appear in your Biztory account when your subscription is about to end. An email will also be sent to your registered email address.