E-Invoicing & Billing Software System
Recurring bills
Let the system handle your task for you
Biztory will automatically create your recurring bills through a simple click in the setting. You can even customize the time period of the bills to various time settings, such as every week or every month.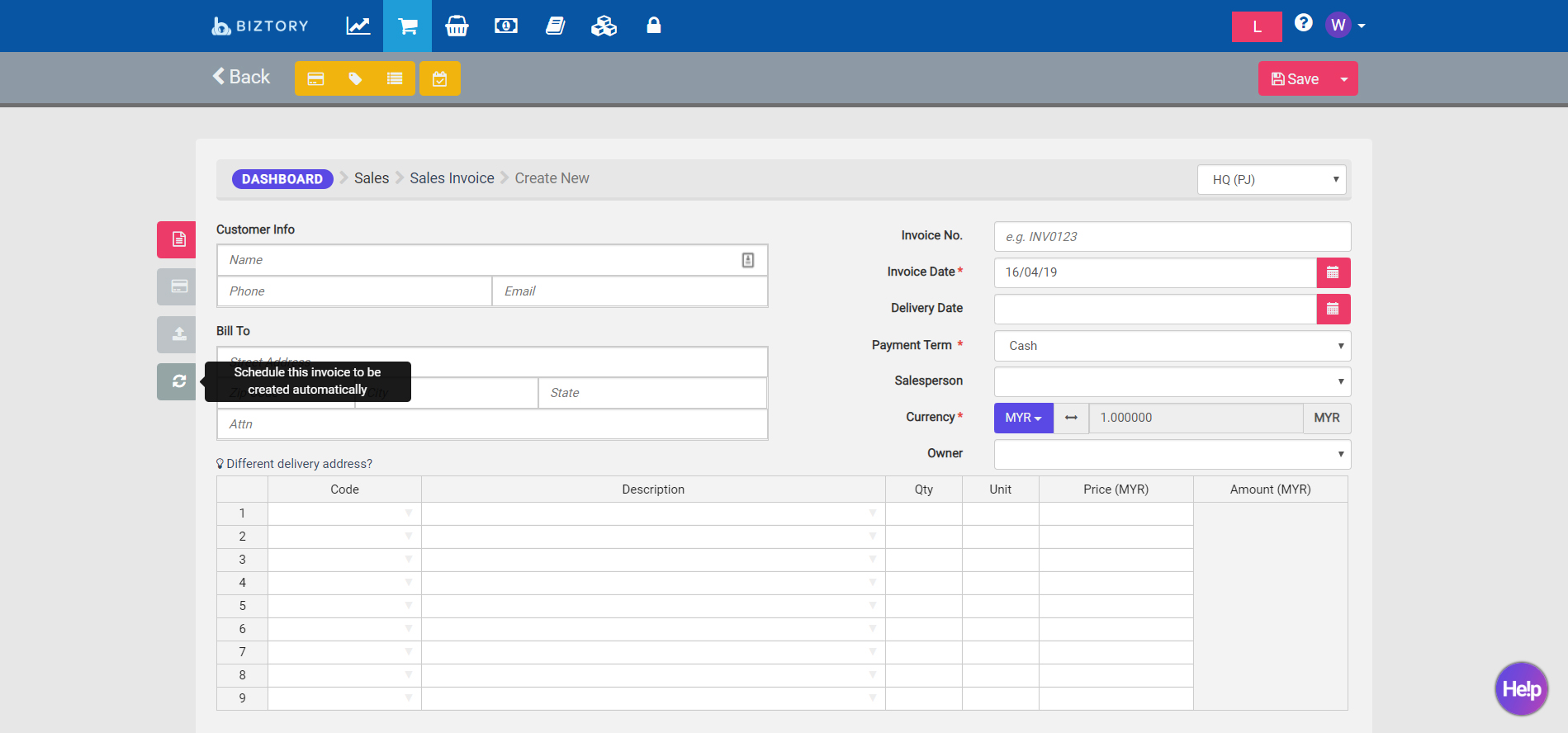 Convert quotation to invoice
Only one click for conversion
No need to type your already sent quotation into a new invoice again; Biztory allows you to convert your quotation straight into an invoice with just a click of a button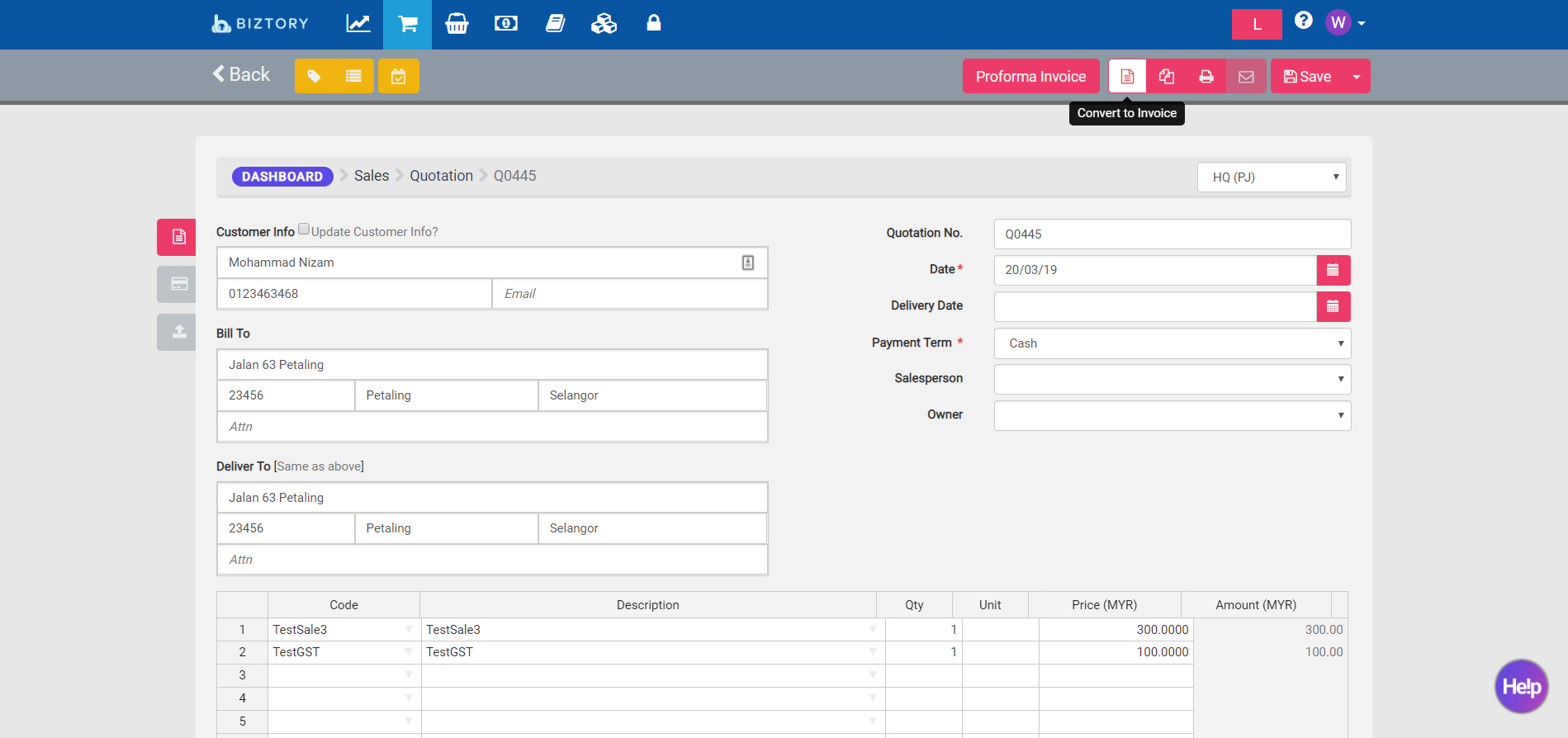 Upload Attachment
Record all your important information online
Don't lose any of your important information, upload all your related documents or pictures to Biztory and track them easily, such as your quotations, invoices, letters, receipts and even photos.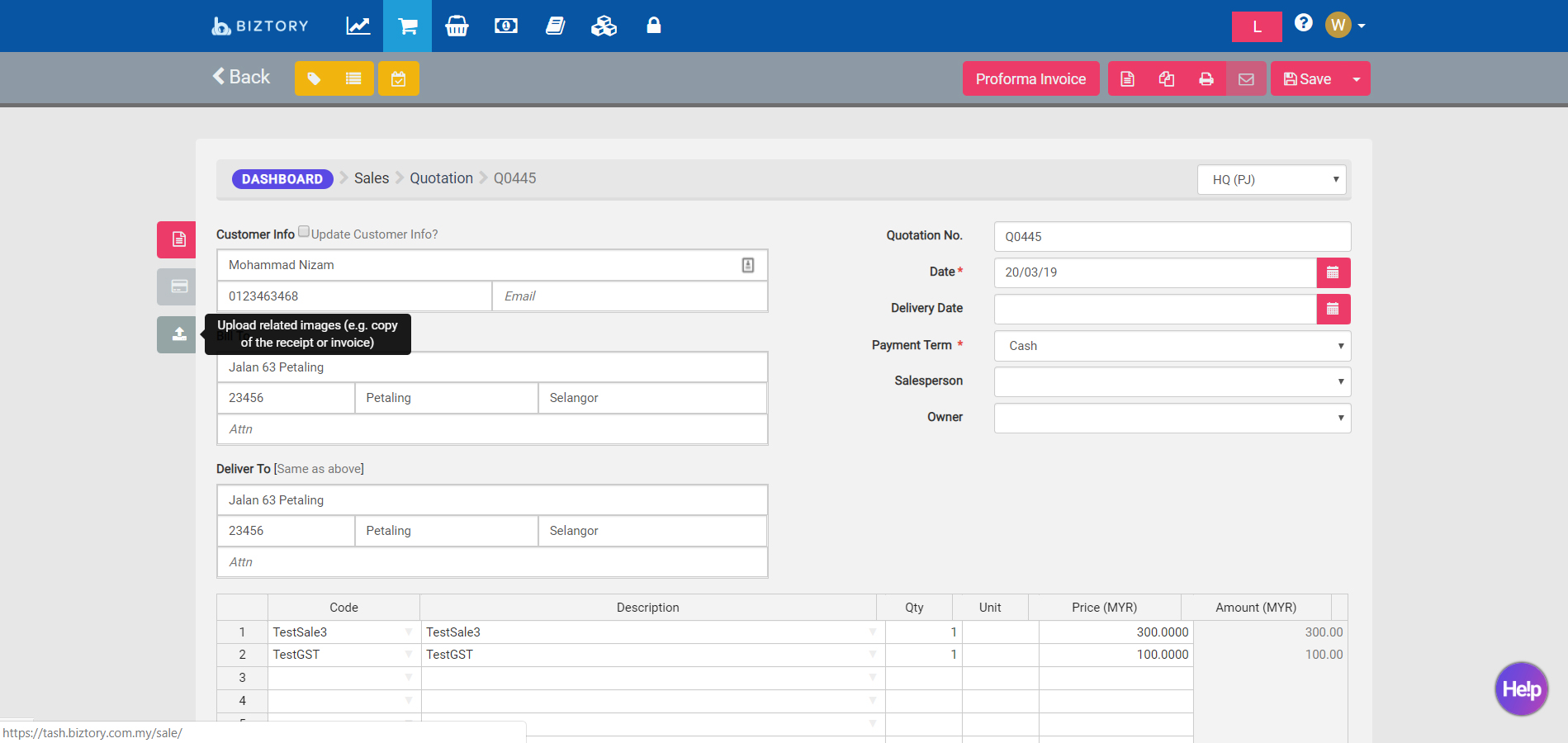 E-invoicing
Save the environment while saving your time and expenses as well
With Biztory, you can send your invoice to your customer directly through email once you have created it. No "paper work" now, just a click on the button.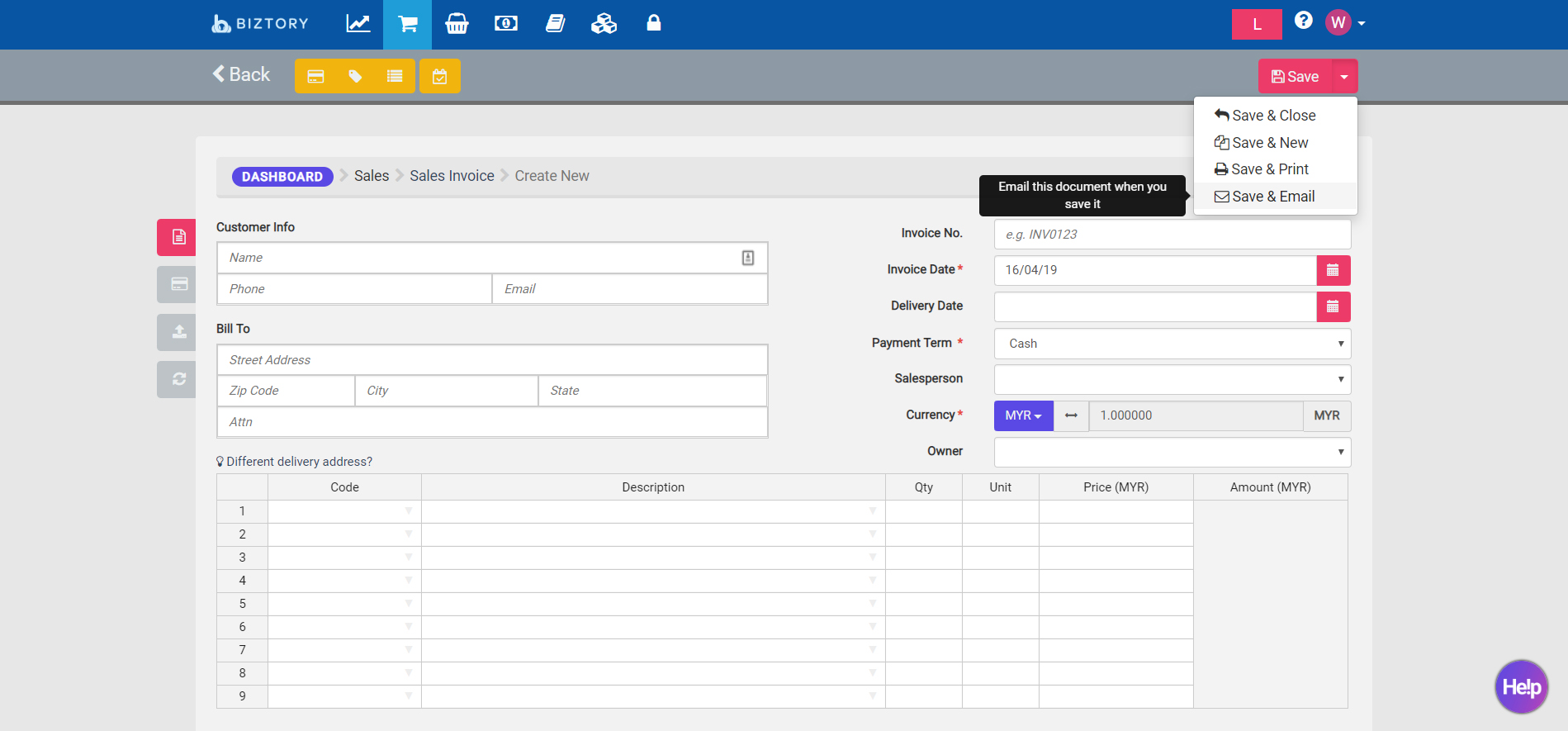 Invoice Customization
Create and customize the invoice as you like
There are plenty of options and designs available for you to create the invoice that suits your business the best.