You have successfully set up a new business, and provided goods and services to your first customer. What follows after is to be paid by your customer, but you realised that you have not prepared your company's invoice template for invoice issuance, and you have no invoice samples to refer to.
You start thinking to yourself…
If only there is a quick and easy way to download a free invoice template
Biztory knows just what you are thinking! To assist you in your business ventures and give you the ease of mind in determining which invoice format is the best to use, we are giving you a free invoice template that is applicable to SST-registered and non SST-registered companies in Malaysia.
However, some of you may prefer to create an invoice of your own, preferring a format that is different from what can be easily obtained and used by the masses. Then you would be thinking…
An invoice should be easy to create, right?
Confident with your decision, you open up an Excel worksheet to begin creating a blank invoice template. Halfway through, you start having doubts about creating your own invoice because you do not want to make mistakes on your invoice format that could affect your business' professional image.
Then you continue thinking…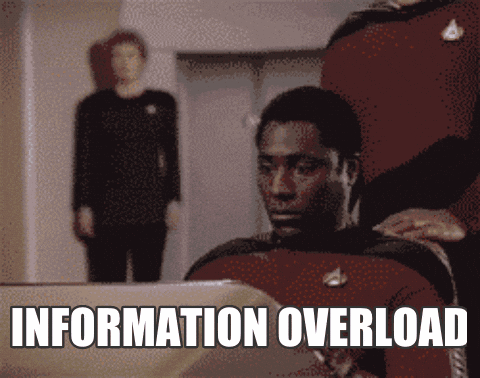 'There are millions of businesses out there. Since an invoice is an important part of any business when it comes to payment, there must be free invoice templates or invoice samples already available online for download and reference!'
So you quickly log onto the internet and type what you are searching for:
'Free invoice templates'
'Blank invoice templates'
'Free invoice template Malaysia'
'Free invoice sample Malaysia'
The search results returned with seemingly endless amount of invoice templates and invoice samples. Going through the first five sites is enough to throw you into confusion, what you thought could be easily resolved via the internet has now caused you to think twice about what invoice template is suitable for your business. Now you are stunned before you can even start!
Not to worry though, as we have a sample Excel invoice template that is free for download and fully customisable to your taste.
Which invoice template format should I use?
Creating your own invoice is easy, but if you do not know what you are actually looking for, it can be even easier to get lost in the endless options provided by the internet. There are so many free invoice templates free for download in whatever format you can think of: Word, Excel, PDF, Google Sheets, you name it and the internet has it.
Being busy business owners, you definitely have better ways to spend your time than wasting a day scouring through the internet for the perfect invoice template, and cramming your head with decisions on which format to be used.
Biztory, being a provider of cloud accounting software to Malaysian companies, have one of our core functions in e-invoicing. We have already done the research ahead of you. After years of ploughing through the internet and observing best accounting practices of existing businesses, we know which invoice template works best, and have created our very own invoice template that meets all financial accounting requirements in Malaysia. Feel free to download our invoice template, for free!
To answer the question of which template format should be used, it is a subject that is dependent on individual preferences, but we favour the Microsoft Excel format.
An invoice template in the Excel format allows easy customisation and formula inputs, allowing calculations to be made automatically within worksheets. Different worksheets can also be linked from one to another for other business functions such as invoice management, payment tracking, data analysis, or report generation which are staple functions to monitor every company's revenue and growth.
Benefits of using a professional invoice template
An invoice is an important piece of document delivered to your customers by your company after each successful business transaction. It is the last piece of interaction between your business and your customers, and this last piece of interaction also happens to be a document requesting for payment of the goods and services provided.
Imagine the situation when your customers have received their goods or services and are absolutely satisfied with the business transaction. They were then given a crumpled hand-written invoice asking for payment, with no company name and the wrong payment due. It will be a total nightmare!
Using professional invoice templates will help you avoid these pitfalls and benefit your business in many ways: Provide a clear record about goods and services provided and received
1. Provide a clear record about goods and services provided and received
A professional invoice detailing goods and services provided will assist with inventory management and procurement processes on both ends of a B2C or B2B business model
2. Provide clear instructions on payment terms and due date
A professional invoice with details of payment due and its due date is more likely to encourage payment as it allows payment tracking to be done on both sides
3. Leave a positive and lasting impression
A well-designed professional invoice represents your company's standards and impresses upon your customers that you are a company of quality
4. Promote repeat customers
Customers who have a positive impression of you are more likely to return to your services
5. Promote good referrals
Customers who have a positive impression of you are also more likely to refer you to their own network, giving good word of mouth
What is even better than a professional invoice template?
Of course having a professional Excel invoice template is good enough to help you conclude the final step of your business transaction, but what if we tell you there is an even better way to make your invoice work for you?
With consistent developments in technology, businesses are slowly seeing the benefits of digital adoption and moving from the manual or physical invoice to the e-invoice. If you would like to know more about the different ways e-invoicing can help manage your business better, check out this article.
And what if we tell you there is a way for you to replace all manual and physical processes from invoice issuance, payment tracking, payment receipt, to preparing a financial report and trial balance, and it does not involve excessive manpower and high cost, will you be interested?
Powering your business with Biztory
Biztory is a cloud accounting software that provides our clients with holistic cloud accounting solutions from e-invoicing, invoice customisation, billing, payment tracking, financial reporting, and inventory management. Just to summarise what value we can bring to your business:
Function
Free Excel Invoice
Template
Biztory Cloud Accounting
Software
Customisable
invoice
√
√
Invoice
delivery
Manual, via e-mail
Automatic, via software
Invoice
receipt
Manual, usually
'goes missing'
Read receipt
Payment
tracking
Manual, via Excel
and calls
Automatic, with reminders
Payment
process
Manual
Allows customers to pay via
software
Our cloud accounting software does so much more for you after you are done customising your invoice! Not convinced? Give us a try with our 30-day free trial!
To view our full features, click here.
To view our pricing plan, click here.