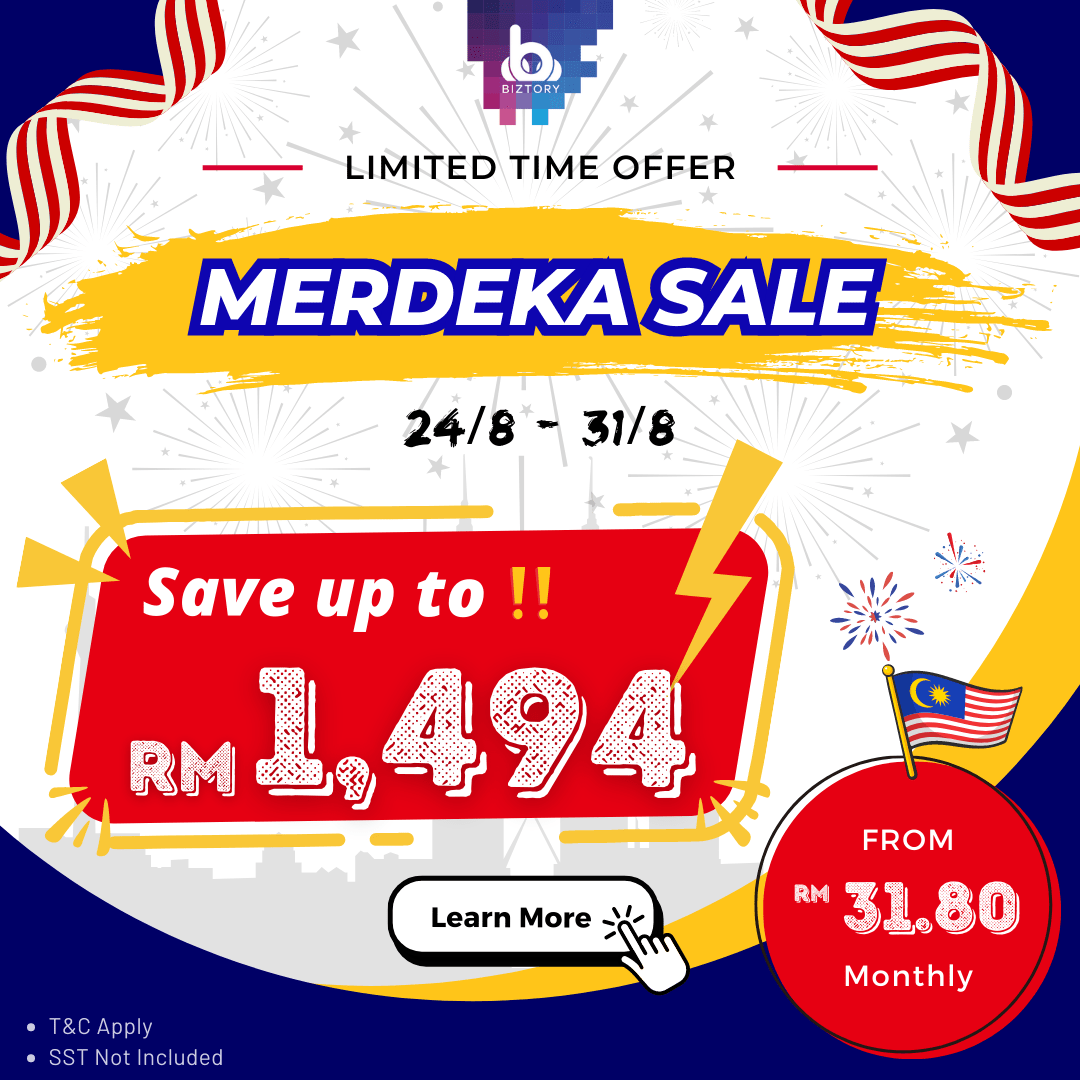 Only RM31.80 Per Month ?!
Exciting Promotion To Save Your Money!
Embracing Productive Invoicing & Accounting Systems Like Them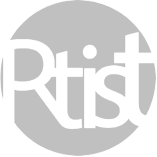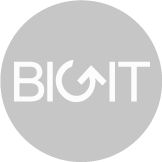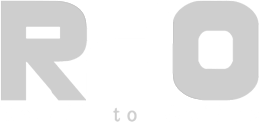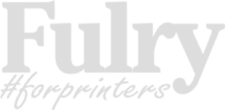 Why Biztory Cloud Accounting Software?
Accessible
Our software is designed to handle your daily accounting with flexibility whenever, wherever you are.
Accountable
An accounting system that recognized by accountants and fully backed by 128-bit SSL data security.
Affordable
Now everyone can afford. As low as RM390/year, get efficiency with Biztory today! Compare between the pricing plans of our cloud accounting software in Malaysia to see which accounting system price suits you best.
Biztory cloud based accounting software makes your daily accounting tasks simpler and faster. Go paperless with Biztory
accounting cloud
and its tools for corporates, SMEs and businesses today. Your accountants and bookkeepers no longer need to keep piles of papers and perform cross checking manually.
We are confident that we will be able to optimize your business cost while securing your data storage.
Check out the full features of our SME accounting software today. We're able to help you with your accounting services, such as keeping track and managing sales and invoice, accounting cashflow, purchases and inventory, as well as accounting and taxes.
Manage Your Quotation & Invoice
While you focus on getting more sales.
Whether you are on-the-go or need to send out the invoice ASAP, you can get it done within a click.
Manage Your Cash Flow
Understand your business performance.
Biztory allows you to not only track sales and expenses, but also overdue business accounts that you can act on immediately.
Manage your Inventory
From your purchase expenses to your current stock count.
Understand your business expenses and manage your stock level. You can also issue purchases invoices directly from Biztory to your suppliers.
Simplify Your Accounting & Taxes
Generate key financial reports hassle-free.
Generate your key financial reports such as Profit & Loss, Balance Sheet, Statement of Account for simplified accounting. We have recently launched a Tax Estimator which helps you estimate total tax payable.
Let's Experience The Seamless Accounting Journey with Biztory's Full Set Accounting within Free Trial 14 Days.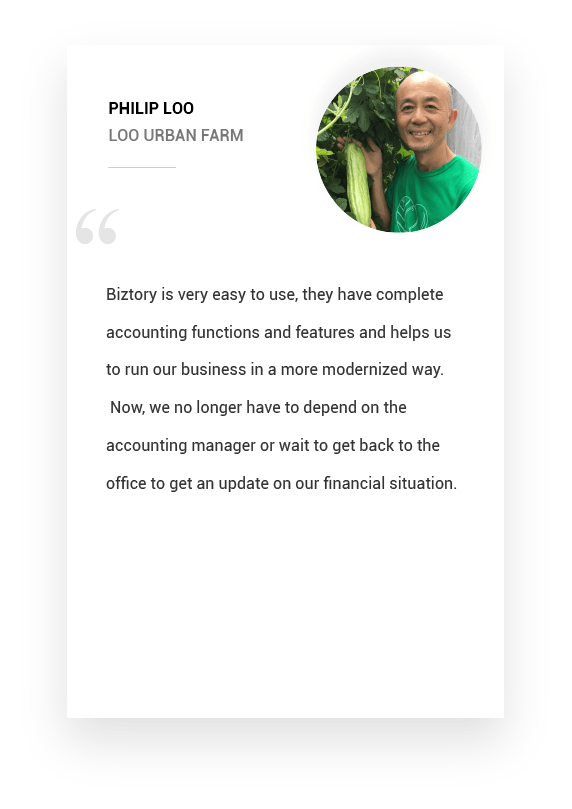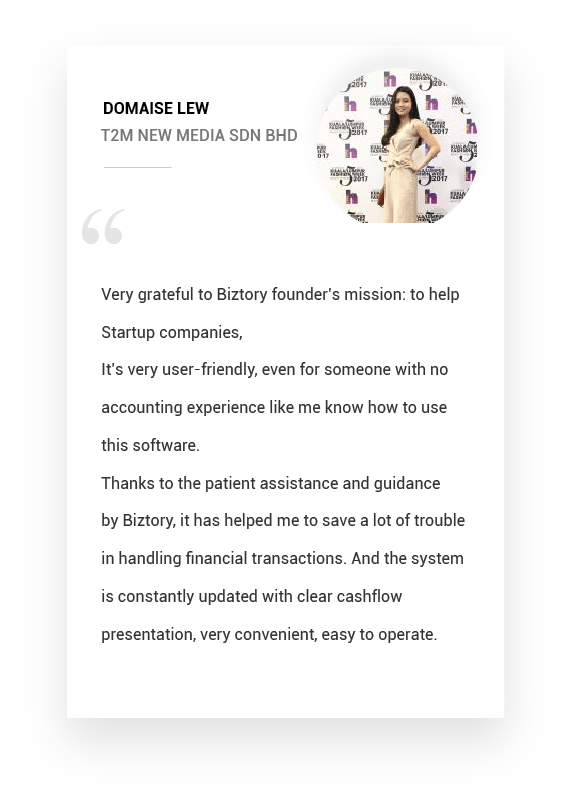 Retail 2 Online Marketing
Stay Connected with Our Integrations
They'll streamline your business accounting – no matter where you work
Join Thousands of SMEs Business Owners to Manage Your Business Accounting and Taxes.
Try now with free trial 14 days.
Experience the seamless one-stop invoicing and accounting journey.