The impact of MCO towards local businesses
According to the Domestic Trade and Consumer Affairs deputy minister, Chong Chieng Jen, the commitment level of Malaysians buying local-made goods is still below 40%, although more than 75% of them are aware of the 'Buy Malaysian' campaign.
The spread of the global pandemic has undoubtedly affected the economy. The impact of these measures can be devastating to many industries. Majority of the small local businesses are suffering because they are being required to temporarily shut down.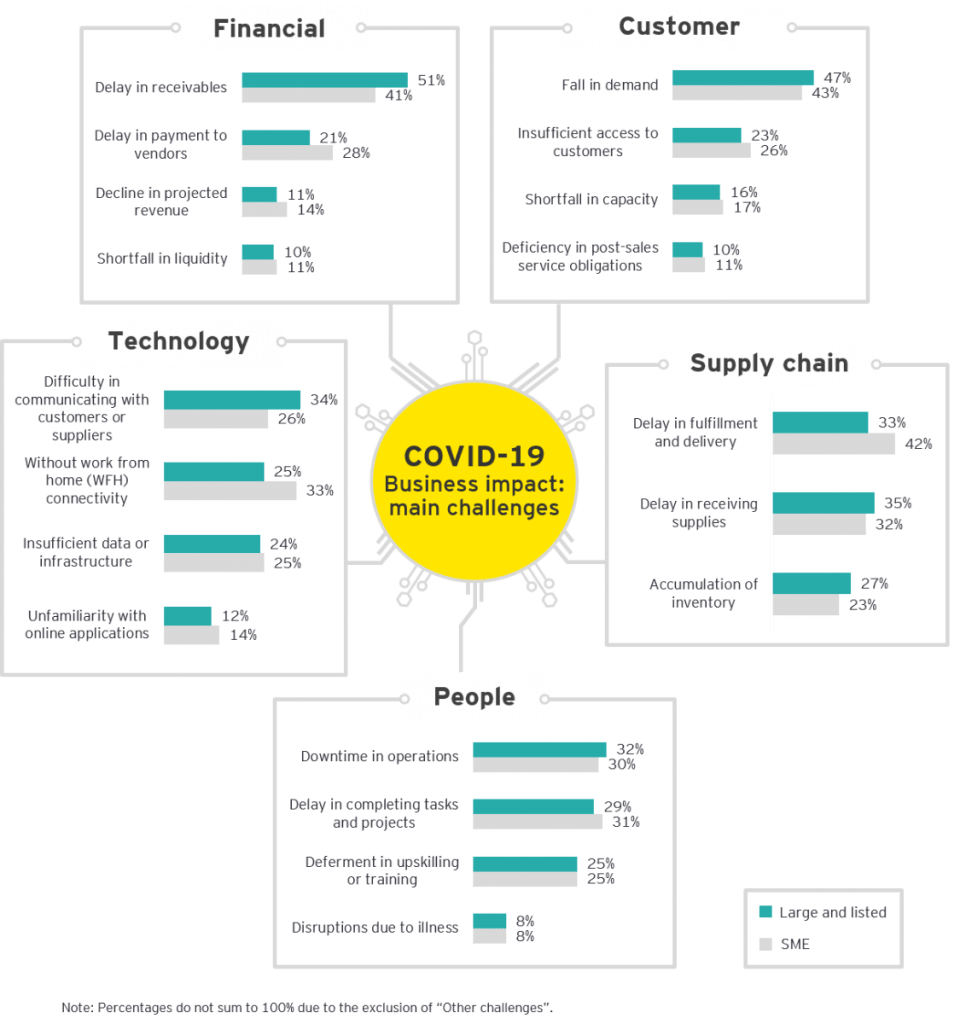 From the survey findings from the five impacted business areas, we can conclude that there are many challenges that are faced by the listed companies and SMEs. Although the recovery movement control order (RMCO) is necessary to keep everyone safe, small and medium enterprises (SMEs) caution that efforts to revive the economy should start now. Across large and SME companies, nearly half of the respondents have cited that a fall in demand is their key challenge. SMEs also noted delays in fulfillment and delivery as their major challenge, while large and listed companies cited delays in receiving supplies as the main supply chain challenge.
Eventually, the local communities and customers are playing important roles to support these businesses. We cannot stop this, but we can support local businesses to help local economies stay afloat and give small businesses a fighting chance to rebound. We need to backup local businesses as they try to get back on their feet after the challenging times.
How do we play our roles to support local businesses?
Shop Locally

Malaysia's e-commerce do have special pages just for Malaysia products, for example, Shopee. Moreover, at supermarkets, for local products, there will be a tag or label and dedicated racks and shelves to display and promote Malaysian-made products. Therefore, as Malaysians, we should start to buy local products from these convenient channels to support local products.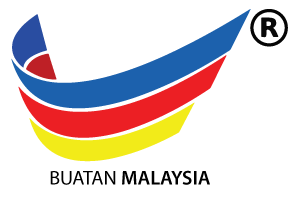 Go Local for Services
Goods often have cheaper prices at supermarkets due to mass-produced wares. But, services are often just as cheap (or even cheaper) when you buy them locally. For example, local auto mechanics usually charge lower prices compared to dealerships.
Shop Local for the Holidays
When you travel to other states in Malaysia, you can get some local goods as souvenirs because the person will feel more special and new when they haven't been there before and this might attract their interest to visit the states. For example, when you travel to Kelantan, you can get a traditional kite – Wau as souvenirs.
However, during your journey, you and your travel companions have to eat, so shopping locally for food is one of the best ways to support your local economy. For example, when you travel to Penang, you will be enjoying local foods, at the same time, this will also promote malaysian culture and gastronomic features. By promoting travel locally, this will boost up the speed of the economic recovery and also provide opportunities for Malaysians to experience the beauty of our country's cuisine and views.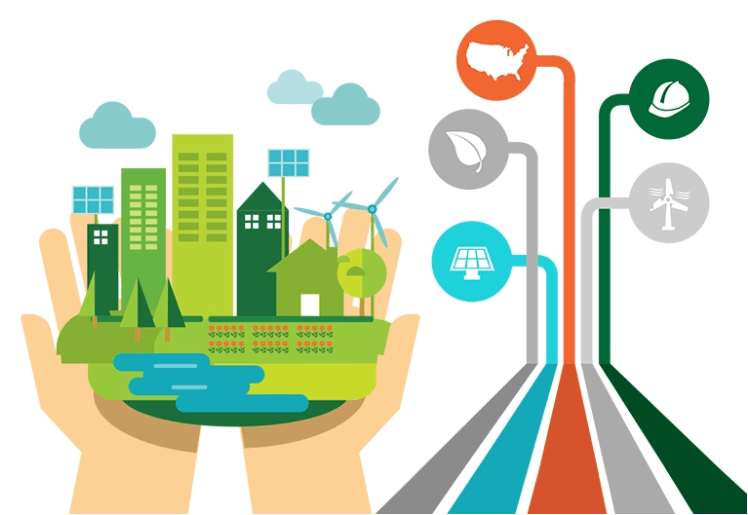 Why is it so important for us to support and start buying local products?
Local business is essential for our economy
In Malaysia, over 98% of businesses are SMEs and these collectively employ approximately 67% of the workforce and around 89.2% of SMEs are involved in the services sector. SMEs do give massive contributions to our local economy,employment and create entrepreneurship opportunities. According to the 2016 Budget, the SME sector is expected to contribute 40% to the GDP in 2020. But,currently, they are greatly exposed to the negative impact of the epidemic outbreak.
The reason why we advise people to purchase local products is because when we purchase local, we are able to reduce cash outflow and boost growth for our industries. When our local industries have enough capital, they can produce more goods for the local or export market and improve price equilibrium. As mentioned above, SMEs industry currently provides 5.7 million jobs to 67% of Malaysia's workforce. This means that, SME industry uses a lot of workers based on division of labour to produce a variety of products such as traditional food and handicraft.
Help to strengthen economic resilience
Besides, the local businesses will have enough capitals when we buy local products, this will enable them to hire more workers, in the meantime, businesses will pay more taxes, and allow workers to pay income tax as these are sources of government revenue. By this, our country can keep the economy resilient and stem any cash outflow.
Improve the competitiveness of local businesses
We should support local business, as it will increase the competitiveness of the related fields/ specific fields. Which will allow our local business to compete with bigger competitors from overseas.
When there is more demand for the specific service/product, there will be more newcomers attracted to enter the market, and therefore the market will be full of competitors. Hence, when there is a good level of competition, our local businesses will be driven to provide better services/products compared to their competitors.
More personalized service
Our local business will have a better understanding of our local market and create unique products that are only specific for Malaysian. By having the owner nearby also means that the owner personally knows his customers. So the owner can provide tailor services to satisfy customers' needs.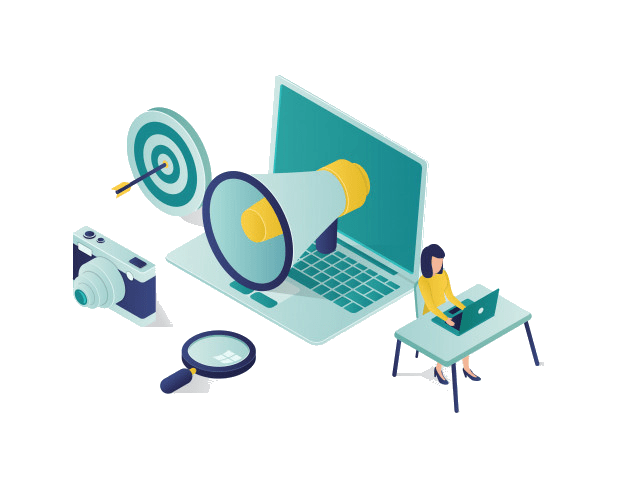 As a business owner, how do you promote your local business during this outbreak?
Mobilize your business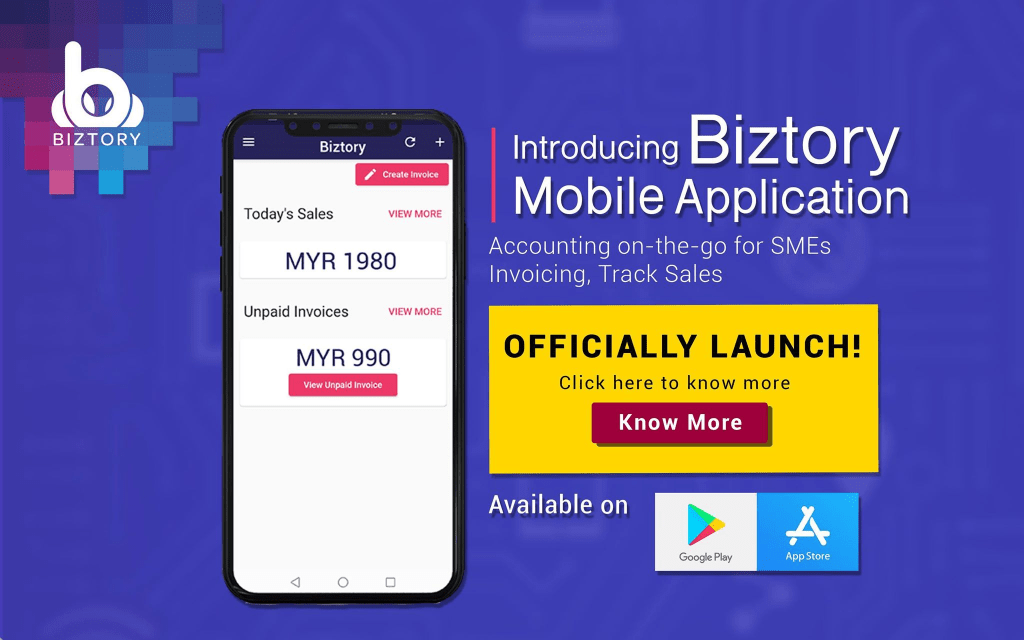 There are a lot of exciting marketing strategies formulated every day in an attempt to penetrate into the public's interests. Nowadays, consumers are using their mobile devices to access the Internet more than ever before. You can mobilize your business, so that there is no need for offline meetings to make business discussion. It is also one of the cutting-edge marketing methods. If you want to get noticed easily and maintain the proper mobile presence, a mobile app is the perfect place to start, just like what Biztory does.
Video link: https://bit.ly/2WqSn9M
Increase Social Media Presence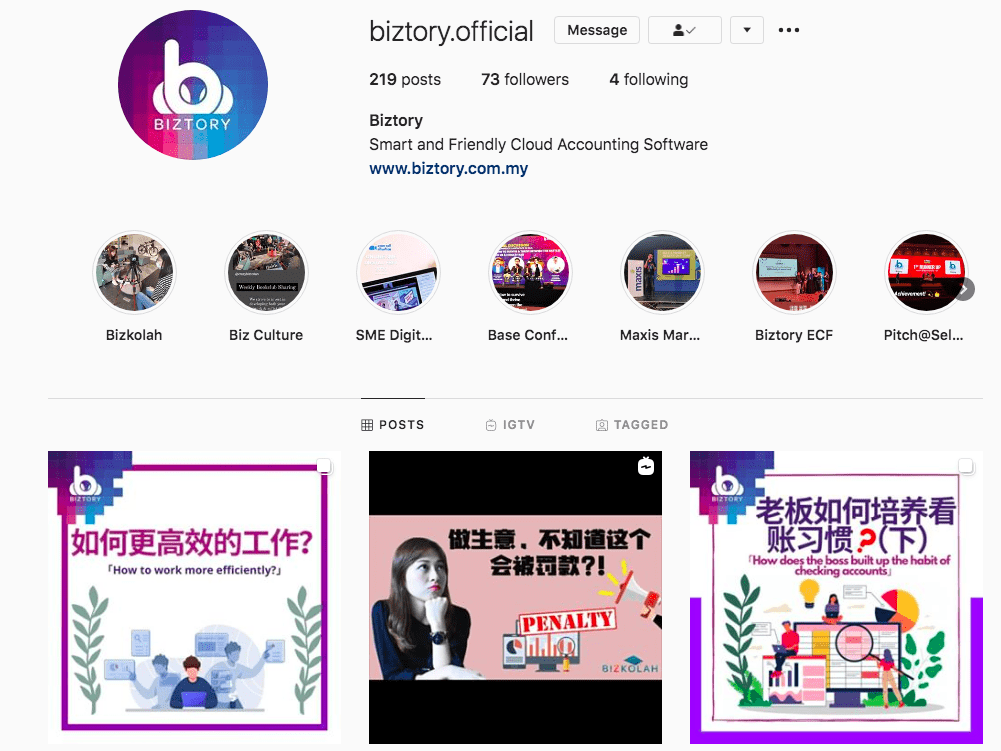 Next, increase your social media presence. Having a great social media presence can help your business grow. The main purpose of posting on social media is to gain exposure. To stay organized, make sure to add all of your upcoming events, blog posts, and things that you decide to do with your business into the marketing calendar. Interested to know how Biztory manage their social media? Come and follow Biztory Facebook and Biztory Instagram to know more about what is happening in Biztory.
Enhance your e-commerce
If you are managing your online business, you can enhance your e-commerce by integrating with other ecommerce platforms/softwares to improve your position in the market. While you manage your online business, business accounting is also very important to grow your business. For instance, Biztory has integrated with Easystore, Sitegiant, Netshop for a greater service at the same time allowing the users to manage orders in a smarter and easier way.
Video link : https://bit.ly/2CB3nKX
Video Info Sharing
Other than that, Video can boost your search engine rankings and is an effective way to increase customer engagement. It's not just YouTube. Video is available through many different platforms such as Facebook and Instagram. Besides, Biztory Facebook and Instagram, we do have another facebook page which is Bizkolah. The purpose of the page is to let more people understand their careers and daily lives. All small knowledge and topics will be presented to you in the form of videos.
Set up a customer referral program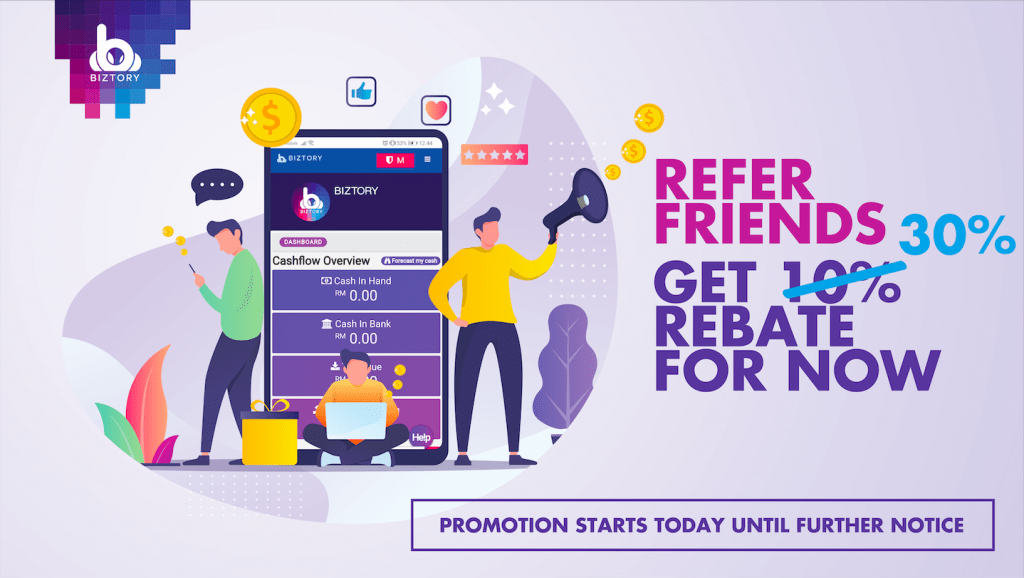 If you are looking to grow your business, retain the customers you already have, and reach your revenue goals, it is a great time to implement a customer referral program. A referral program helps you create social proof for future customers. The more they see people referring your store to others, the more familiar your brand and products become. If they think a large group of people already love and buy from you, they are likely to do it themselves.
Biztory Referral Program is one of the examples. Biztory subscribers are able to share their personal referral link to friends or family to get a 30% rebate off the total price based on their referral's subscription package. Meanwhile, your friends that use the referral link and subscribe to the Biztory plan could also get an RM50 off the total price.
To know more about Biztory Referral Program.
Improve your customer service
To improve your business's overall performance, you need to enhance your customer service. A positive experience will boost your sales as well as increase customer loyalty. There are several ways for customer service improvement such as soliciting feedback from customers, leveraging multi-channel servicing, and providing online demo sessions. For example, Biztory improves customer service by providing online demo sessions with the aim of providing our customers with a better understanding of our system. Click the link below to book our Online Demo Session: https://bit.ly/bizonlinedemo
During this pandemic, we together stand along to support small local businesses. This year is a tough time for all, and our lives have changed and we are all adapting to the new normal as we navigate through the Covid-19 pandemic.
We went through a hard time during MCO – CMCO just like how our heroes fight for independence. Now, together we can and get through this time by supporting each other, and to support local businesses. We care about your business. Support local, support each other.
By this, we offer an exclusive Biztory L plan with full set accounting ready + premium features at 31% off to help you manage your business accounting effortlessly and may stay focused on business development. You can now subscribe/upgrade to the Biztory Premium L plan with a 31% discount and lock down this promotion for a max 3 Years.
To improve the management crisis, it is essential to maintain the stability of the sales growth of your businesses. While you focus on getting more sales, Biztory Cloud Accounting Software will assist you to run and maintain your business successfully. With Biztory, you can not only note down your invoices, purchases and expenses, but you can also do your monthly bank reconciliation.
Register to subscribe Now! – https://bit.ly/merdekapromo2020